120C: Exam Prep, Passive House Designer/Consultant Exam
September 7, 2020 @ 9:00 am

to

1:00 pm
Dates:
Mon, Sep 7, 2020 9:00 AM – 1:00 PM PDT
Tue, Sep 8, 2020 9:00 AM – 1:00 PM PDT
Wed, Sep 9, 2020 9:00 AM – 1:00 PM PDT
Course description
The Passive House Designer/Consultant Exam is challenging, even for experienced architects and building professionals, so thorough preparation is essential. This two-day exam preparation course is specifically designed for those who have completed courses 120A and 120B (or equivalent), and who wish to write the exam to become a Certified Passive House professional. It gives participants the tools required to write a successful test.
Overviews of each topic that could potentially be tested in the exam will be presented and participants will be able to complete example test questions, including a design exercise, and will learn to identify common mistakes and discuss exam time management.
Review Topics
Insulation and airtightness
Thermal bridging
Windows
Passive House design exercise
Ventilation and heating
Economics
Cumulative exercises and common mistakes
Exam day: overview and tips
Recommended for
Anyone pursuing the Certified Passive House Designer/Consultant designation
Learning resources provided
Digital copy of course slides
Webinar recordings
Course Instructor
The instructor for this course will be Cillian Collins 
Prerequisites / required knowledge and equipment/software
120A: Passive House Design and Construction, or equivalent
120B: Understanding and Working with the Passive House Planning Package, or equivalent
Calculator, notebook, pens, ruler
Please note that PHI now requires examinees to supply a valid PHPP registration number when writing the exam. PHPP can be purchased on our website here. Please allow at least 1 week for shipping. 
Professional development
Total number of learning hours: Seeking Accreditation
BC Housing (HPO): seeking accreditation
AIBC: seeking accreditation
AAA webinar credits: self-reported
APEG credits: self-reported
ARIDO credits: self-reported
OPPI credits: self-reported
EGBC credits: self-reported
OAA: self-reported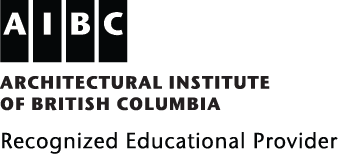 Cancellation and Refund Policy
Important: please read our refund policy, available in our Course and Exam FAQs page.