120A: Passive House Design & Construction – Victoria
January 30, 2020 @ 9:00 am

to

February 2, 2020 @ 5:00 pm
Course description
120A: Passive House Design and Construction is a four-day course that covers the technical, economic and policy elements of Passive House buildings. Participants will learn how to apply Passive House principles in the context of building physics, windows and mechanical systems. Numerous case studies, both domestic and international, will be used to demonstrate current best practices and teach concepts of cost assessment. Participants will also have the opportunity to solidify their learning with interactive exercises throughout the course.
120A can be taken as a standalone course even if you don't intend to write the Certified Passive House Designer/Consultant Exam. If you intend to write the exam we strongly recommend you take 120A, 120B and 120C prior to writing the exam.
Day 1
Building science and energy use, overview of Passive House principles
In-depth look at insulation and airtightness design and construction techniques
Day 2
Thermal bridging principles, elimination of thermal bridges through better design and construction
Window placement and construction, window components and efficiency
Day 3
Ventilation system design principles, components, distribution and operation
Heating and cooling a Passive House building, design principles, components, distribution and operation
Day 4
Economics of Passive House design and construction, cost and risk reduction, marketability
Quality assurance and testing
Building certification process
Recommended for
Building industry professionals and individuals who are going to be involved in the design and construction of Passive House buildings or EnerPHit (retrofit) projects, including: architects, engineers, design professionals, site supervisors, general contractors, building inspectors, city planners, homeowners, investors and suppliers of high performance building materials that may be used in Passive House construction.
Prerequisites / required background knowledge
There are no prerequisites for this course, however it will be assumed that the participants can read blueprints and have a basic understanding of construction terminology. This course does include some use of mathematical formulas.
Please note: 110: Introduction to Passive House High Performance Buildings is not required to take this course.
Learning resources provided
Course manual
Digital copy of course slides
Course Instructor
The instructor for this course will be Mark Ashby
Professional development
Total number of learning hours: 28
AIBC Core Learning Units: 26
PIBC Organized & Structured CPL Units: 26
BC Housing (HPO) Training Hours: 28.00
EGBC credits: self-reported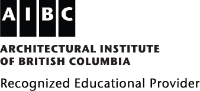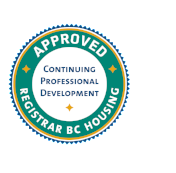 Register soon
If insufficient registrations are received by 14 days before this course is scheduled to start, it may be canceled. While we do our best to plan our course schedule well in advance, course dates, venues and instructors are subject to change.
Cancellation and Refund Policy
Important: please read our refund policy, available in our Course and Exam FAQs page.