NEW MILESTONE FOR CLEANER, MORE ENERGY EFFICIENT BUILDINGS
As of May 1, 2023, the BC Building Code (the Code) requires 20%-better energy efficiency for most new buildings in B.C. This is equivalent to Step 3 for Part 9 buildings and Step 2 for Part 3 buildings. A new Zero Carbon Step Code provides tools to local governments to incentivize or require cleaner new construction. This is a significant milestone in B.C.'s transition towards energy efficient and zero carbon new buildings. Upper Steps are still available for local government opt-in. This website will be further updated to reflect these changes.
Learn more about the new building code requirements.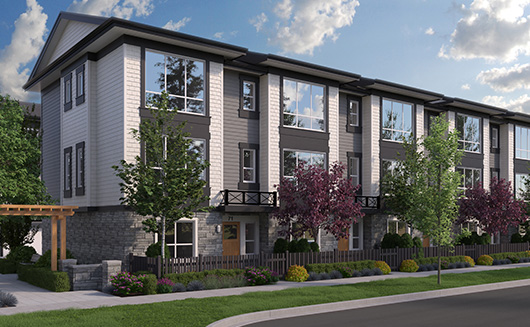 THE ENERGY STEP CODE COUNCIL
The Energy Step Code Council, an advisory body, supports local governments and industry as both begin putting the BC Energy Step Code to work. It serves as a "bridge" between governments, industry, and utilities, to identify and resolve implementation issues, provide support and resources, and ensure local governments use the regulation prudently.
Learn more about the Council.